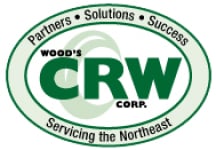 Wood's CRW Corp.
Marc Varricchione - Crane Sales / Product Manager
508-499-1944
Alt Phone: 617-803-8812
Fax: 802-862-6076
65 Leicester Street, North Oxford, MA 01537
Seller's most-viewed cranes
Seller's most-viewed parts
Wood's CRW Corp.
Wood's CRW, Your Construction Equipment Partner, Providing the most complete equipment Solutions to help your company achieve long term Success.
Partners:
Many equipment sellers, both dealers and end users, look for a quick sale to turn an asset into cash. At Wood's CRW, we strive to develop long-term business relationships with our customers, suppliers and team members.  Single transactions are not our specialty.  We want our first transaction to be the first of many during the life of your equipment needs.  The Partner concept began with CRW's founder Charles R. (Bob) Wood, back in 1961.  The importance of working with our customers in both good times and bad, understanding their personal and business objectives and supporting them after the sale has always been a key component of our business philosophy.  Our founder also instilled upon us the importance "doing the right thing" when it comes to taking care of our customers. At CRW we want you to count on us.
Solutions: 
Every day, equipment is used to complete jobs or tasks more efficiently, effectively, and more safely.  At CRW, we employ team members that are experienced, trained and dedicated equipment professionals.  Our number one goal is to understand your business needs and provide the best Solutions available.  The process begins with asking the right questions and listening.  The better we know our customers, the better job we do in providing the best Solution. From selecting a new or used piece of equipment to financing, rental, rental purchase options, trade-ins or providing after-sale support, CRW has the people and equipment options to provide the best solutions for your company.  We represent world-class products from manufacturers such as Link-Belt, Volvo, National Crane, Merlo, Maeda, Shuttlelift and Terex/ASV Compact Equipment.
Success:    
These days Success in business is harder than ever. At CRW, our Success begins with yours.  Each team members is dedicated to assisting you in making the right equipment, parts or service decision for your situation. Our goal is to develop your loyalty by providing the right solutions at the right price, at the right time.  We strive to make you more successful by guiding you through the equipment ownership experience so that you can focus on servicing your customers and managing your business. Our goal is to reduce your equipment's operating cost in order to make you more successful. We want you to depend on us for your equipment solutions so that you may focus on the Success of your business.