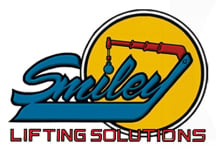 Smiley Lifting Solutions
George Schalk
800-452-5011
Alt Phone: 602-694-0168
Fax: 623-215-1001
5326 West Mohave Street, Phoenix, AZ 85043, USA
Seller's most-viewed cranes
Seller's most-viewed parts
Smiley Lifting Solutions
Smiley Lifting Solutions offers a wide range of services and products to the crane industry. Smiley Lifting Solutions is the North American distributor for UNIC Cranes & SPYDERCRANE Mini-Crawlers. We offer expert service on all hydraulic equipment and also offer the parts you need from our large parts inventory. We specialize in custom crane mounts and other specialty crane equipment, and will build a crane to meet your specific needs. In addition, we manufacture a wide range of crane accessories, including the Smiley "Work Basket".
We also provide easy and affordable short- & long-term crane rentals, and will certainly have a crane that will cover all your bases. Also, if you're thinking about a crane for your next project but aren't sure you will need it when the job is finished, we have the answer . . . . our Rent-to-Purchase option! We can offer a rent-to-purchase program that will fit your needs. This gives our customers the ability to rent the equipment they need, with the option to purchase that same equipment at a later date using funds paid as a result of that rental. 
Make Smiley Lifting Solutions your only source for New & Used Cranes, SPYDERCRANE Mini-Crawlers, Custom Fabrication, Rentals, Parts & Service, Technical Assistance, and even provide financing to suit your company's financial needs. We are here to help you!