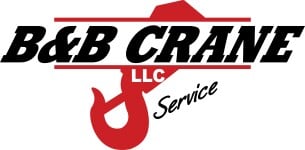 B&B Crane Service, llc
Bryan Powell - Owner
910-233-8808
Alt Phone: 910-754-9405
5007 Northside Dr, Shallotte, NC 28470, USA
Seller's most-viewed cranes
B&B Crane Service, llc
B&B Crane Service, llc offers a wide variety of well maintained late model cranes to help complete any project. All of our cranes are inspected by a third party annually as well as inspected by its operator daily before use. We understand that safety is the number one goal, and that it starts with a well maintained machine in the hands of a well trained operator.
B&B Crane Service, llc utilizes a 3D lift plan program to crate and analyze critical lift plans for your project. Our lift specialist have been trained to identify every detail in your lift, to make the process as simple and stress free as possible for you.
CALL TODAY FOR YOUR FREE QUOTE.
We offer multiple locations throughout the Southeast to provide our clients with quick 24-hour service. Our employees understand that time is money in our industry, so every project must be completed safe but timely manner to ensure customer satisfaction.