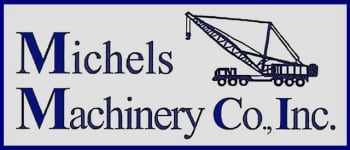 Michels Machinery Co., Inc.
Jim Michels - President
702-459-9311
Fax: 702-459-9351
5841 East Charleston Boulevard, Las Vegas, NV 89142, USA
Seller's most-viewed cranes
Michels Machinery Co., Inc.
Michels Machinery specializes in the selling, renting and purchasing of high-quality, previously-owned cranes. We offer the HIGHEST QUALITY equipment for the  LOWEST possible price! Our business is cranes, but we can assist you with your heavy equipment needs as well.
Michels Machinery offers lease plans and financing packages, all of which are available at competitive rates. We welcome trades!
Michels Machinery, located in Las Vegas, Nevada, is owned and operated by Mr. Jim Michels. Although Jim has been in the industry for over 30 years and has operated Michels Machinery on both a nationwide and worldwide basis since 1989.