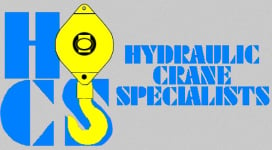 Hydraulic Crane Specialists
Ryan Box - Vice-President
251-675-0001
Fax: 251-675-0003
1407 Industrial Parkway, Saraland, AL 36571, USA
Seller's most-viewed cranes
Hydraulic Crane Specialists
Since 1971, Hydraulic Crane Specialists has always specialized in any and all parts of crane rental service.  We own all of our equipment and provide operated crane services to Mobile, Alabama and surrounding Gulf Coast Region.
Hydraulic Crane Specialists guarantees your call will be answered every time by a group of highly knowledgeable Crane Professionals with each of them having over 20 years of hands on crane knowledge!
Not only is all of our crane operators NCCCO and/or CIC certified but, all of our salespeople are too!  Which helps Hydraulic Crane Specialists maintain one of the very best safety records in the industry.