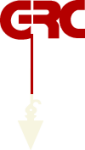 Grand River Construction, Inc.
John Kersaan - Vice President
616-437-1060
5025 40th Avenue, Hudsonville, MI 49426, USA
Grand River Construction, Inc.
GRAND RIVER CONSTRUCTION, INC.
COMMERCIAL & INDUSTRIAL GENERAL CONTRACTOR, CONCRETE SPECIALISTS, FACILITIES SERVICES 

616-437-1060
About
We will strive to be the benchmark provider of construction services, by which all others are measured. We will be relentless in our pursuit to maintain an accident free workplace, while continuing to provide paramount quality and prompt completion.
Who We Are
Grand River Construction is a general contractor experienced in power generation, water and wastewater, commercial and industrial, and facilities renovation.  We specialize in self-performing commercial and industrial concrete work, including building foundations, slabs and toppings, machine bases, press pit foundations and specialty structures. We also have earned a reputation for superior work in piling-earth retention systems, general trades, and interiors.
As an industry leader with over 30 years of successful project experience, our focus is always on maintaining the highest quality deliverable product to our customers. Grand River Construction's work and craftsmanship can be seen in manufacturing plants, commercial buildings, water treatment plants, power plants, universities, hospitals, multi-level residential projects, arenas, parking ramps, equipment foundations and thousands of other projects throughout Michigan and the Midwest.