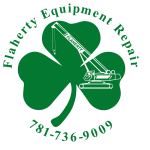 Flaherty Equipment Repair Corp.
Michael Flaherty - Owner
781-736-9009
Alt Phone: 978-455-4975
Fax: 978-455-5634
11 Oak St, Chelmsford, MA 01824, USA
Seller's most-viewed cranes
Seller's most-viewed parts
Flaherty Equipment Repair Corp.
Flaherty Equipment Repair Corporation has been in business for several years. We have built our business through hard work and determination which allowed us to become the company that we are today. We take great pride in providing you with top level service and through this give you satisfaction in choosing us for all of your crane repair and maintenance needs.
Our company continues to grow in the business and we are focused on achieving the best results for our clients and ourselves. We want our clients to succeed through us.
We are dedicated to providing the right solutions for our clients at every corner of our business. Our method of business is in a constant state of reinvention and re-affirmation as we are always looking to work along-side our clients to reach their goals. Our emphasis is on providing the highest level of customer service and we work with our clients on levels that cannot be paralleled.