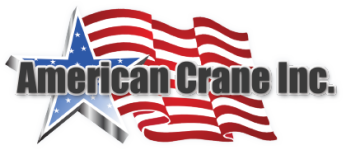 American Crane, Inc.
Steve Cole - Sales Manager
614-452-0914
Alt Phone: 614-452-0914
7791 Taylor Rd, Reynoldsburg, OH 43068, USA
American Crane, Inc.
Since 1970, American Crane, Inc. has been a family-owned and operated business in the construction equipment industry. With three generations working closely together, we have continued to stay true to our family values of providing top-notch equipment and first class service to our customers. Our dedication staff is ready with prompt service and the competitive prices you need to make your job a success.
The continuing growth of American Crane, Inc. is directly due to the increasing number of satisfied clients. Here at American Crane,Inc., we are large enough to handle the biggest jobs but small enough not to lose the personal touch that we value having with our customers. We treat each customer as if they were a member of our family and will strive to make sure the customer is happy with the service they receive.
From big-to-small and everything in between, we are confident American Crane, Inc. has the equipment to service your needs. Allow us to add you to our growing list of satisfied customers.