2023 Manitex TC45142HL Boom Truck Crane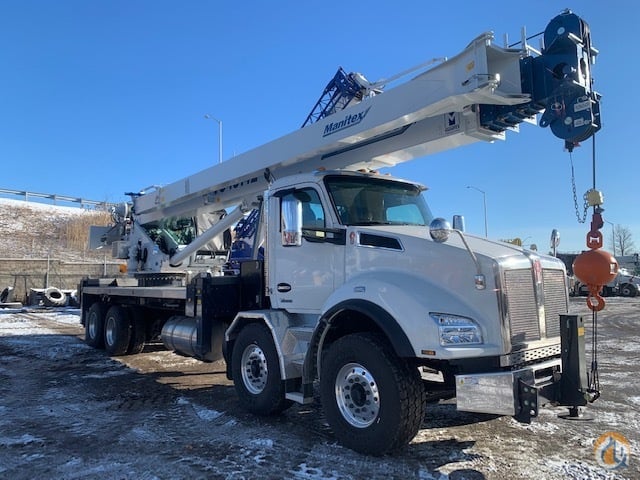 ---
Cropac Equipment, Inc.
Liam Finkle: 905-825-6377
Last Updated: 27 Feb 2023
---
Location: Georgetown, Texas, United States
Year: 2023
Capacity: 45.00
Boom/Jib: 142
Condition: New
Serial #: 314543

---
Immediate Delivery in stock at Manitex Georgetown Texas

 

142 foot five section main boom, quick reeve boomhead

Two piece 30'6 - 55' jib

Front centre stabilizer

Two speed winch, grooved drum, rope tensioner

Rotation resistant wire rope

7 Ton Hook and ball

35 ton three sheave hook block

Continuous rotation, with Free swing/no free swing select feature

Full vision cab integrated electric heat, air-conditioning, 20 degree tilt feature

Arctic package with additional diesel heater in cab

Electric over hydraulic controls

Heated seat

Load moment indicator, audio visual capacity alert, with shut off

Hard wired anti two block with lock out

Engine monitoring system

Hydraulic oil cooler

Radio remote outrigger controls, Out and down outriggers with mid span charts.

Aluminum outrigger pads

Back up manual outrigger controls ground level

Aluminum decking

36" aluminum tool box
Mounted on a New 2023 Kenworth T880 Tandem Tandem Ultrashift
Cummins X15 500HP diesel engine

Eaton Fuller FO18E318BMZP Ultrashift automatic transmission

40,000 Lbs. tandem front Axle

46,000 lbs. tandem rear axle - air ride suspension

Front tires: MN XZY3 425/65/R22.5 20PR

Rear tires: BR M843 11R22.5 16PR

Single 120 gallon fuel tank

Heater/air conditioning/defroster

AM/FM/WB/USB/Bluetooth
---
This crane was posted by: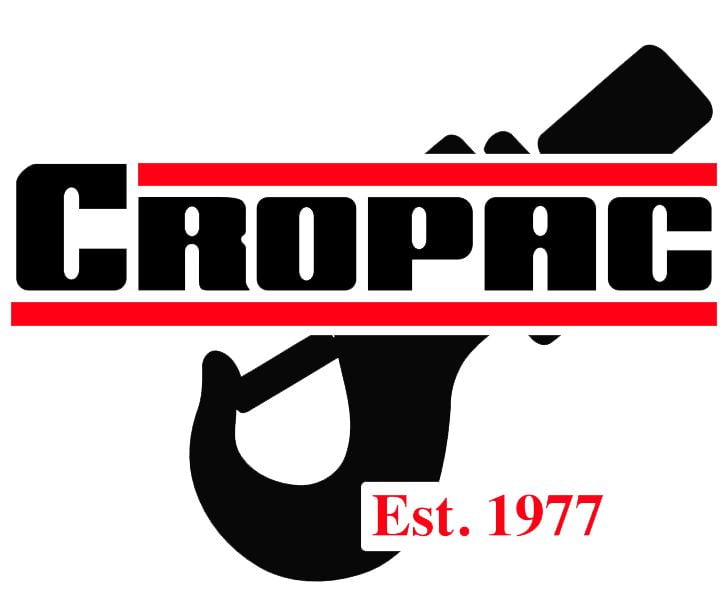 Cropac Equipment, Inc.
www.cropac.com
Contact: Liam Finkle
Phone: 905-825-6377
Fax: 905-825-5264
0 views this week
0 people have saved
Immediate Delivery in stock at Manitex Georgetown Texas

 

142 foot five section main boom, quick reeve boomhead

Two piece 30'6 - 55' jib

Front centre stabilizer

Two speed winch, grooved drum, rope tensioner

Rotation resistant wire rope

7 Ton Hook and ball

35 ton three sheave hook block

Continuous rotation, with Free swing/no free swing select feature

Full vision cab integrated electric heat, air-conditioning, 20 degree tilt feature

Arctic package with additional diesel heater in cab

Electric over hydraulic controls

Heated seat

Load moment indicator, audio visual capacity alert, with shut off

Hard wired anti two block with lock out

Engine monitoring system

Hydraulic oil cooler

Radio remote outrigger controls, Out and down outriggers with mid span charts.

Aluminum outrigger pads

Back up manual outrigger controls ground level

Aluminum decking

36" aluminum tool box
Mounted on a New 2023 Kenworth T880 Tandem Tandem Ultrashift
Cummins X15 500HP diesel engine

Eaton Fuller FO18E318BMZP Ultrashift automatic transmission

40,000 Lbs. tandem front Axle

46,000 lbs. tandem rear axle - air ride suspension

Front tires: MN XZY3 425/65/R22.5 20PR

Rear tires: BR M843 11R22.5 16PR

Single 120 gallon fuel tank

Heater/air conditioning/defroster

AM/FM/WB/USB/Bluetooth
Year: 2023
Boom: 142'
Capacity: 45.00
Jib: 55'
Condition: New
Serial #: 314543
Location: Georgetown Texas USA