2023 Manitex 40124 SHL Boom Truck Crane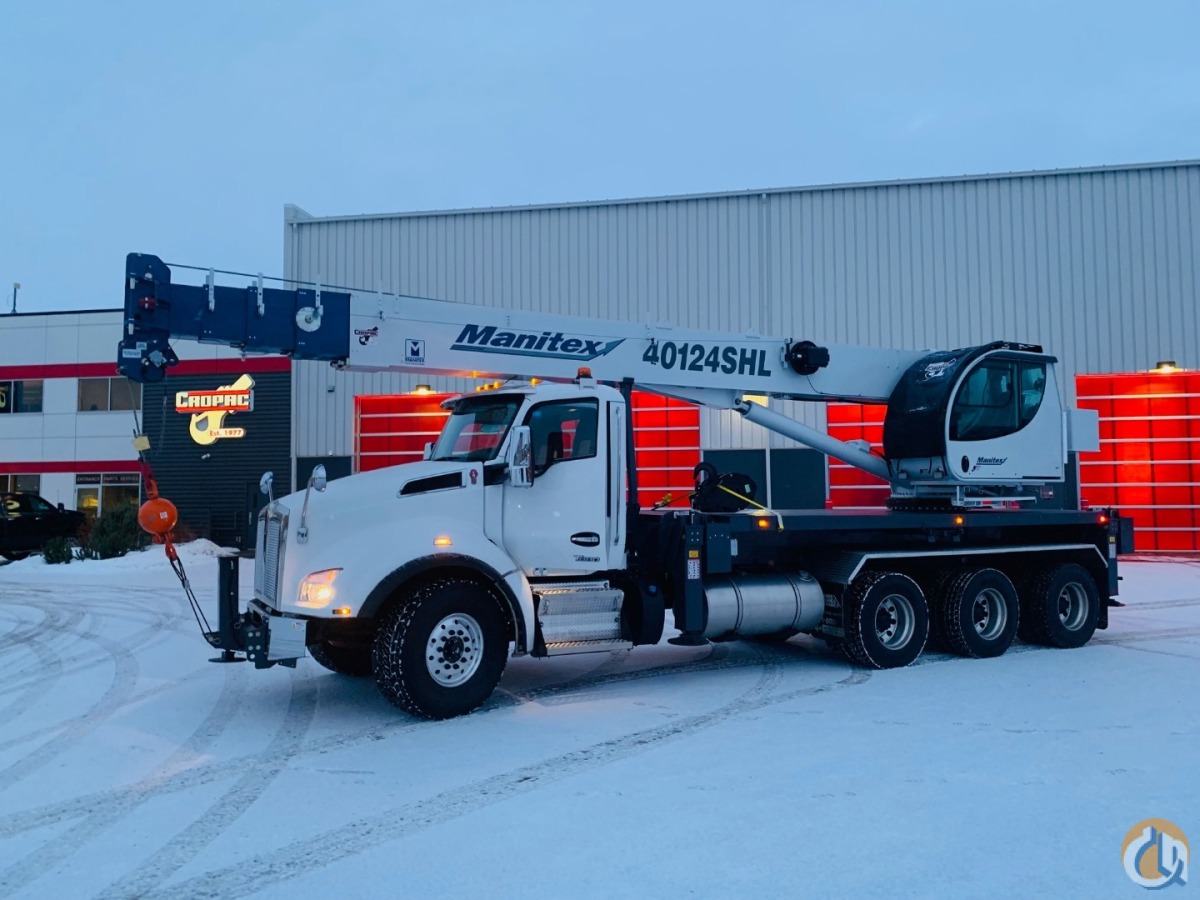 ---
Cropac Equipment, Inc.
Liam Finkle: 905-825-6377
Last Updated: 25 Apr 2023
---
Location: Georgetown, Texas, United States
Year: 2023
Capacity: 40.00
Boom/Jib: 124
Condition: New
Serial #: 310705

---
Immediate Delivery in stock at Manitex Georgetown Texas
5 Section telescopic boom 30'9" – 124'

2 Piece 30'6" – 55' telescopic jib

8,350 lbs. counterweight option

7 ton hook and ball

30 ton three sheave quick reeve block

Front stabilizer assembly

Deluxe operators cab with 20 degree tilt

Pilot Controls, diesel heater,

Heated fully adjustable seat

Air conditioning in the upper cab 

Engine Monitoring System - Display in upper cab, Cab Stereo

Full LMI with all function visual and audible alerts with cutouts

Hard Wired Anti-Two Block w/ Lockout

Engine Start/Stop, Electronic Throttle

Free Swing, Oil Cooler

Headache Ball

380' 5/8" rotation resistant wire rope

Continuous rotation

Out and down outriggers, 22' spread, with intermediate and straight down

Two ladders for easy access to bed

Audible outrigger motion alarm

3 section vane type hydraulic pump

Signal horn, Air throttle

Cab weather band radio system
Mounted on a new 2023 Kenworth T880 Single Tridem Ultrashift
Cummins X15 500 HP engine

Eaton FO18E318B-MXP Ultrashift Plus Transmission

20,000 Lbs. front Axle

69,000 lbs. tridem rear axle - air ride suspension

Rear axle ratio 4.30

120 gallon tank
---
This crane was posted by: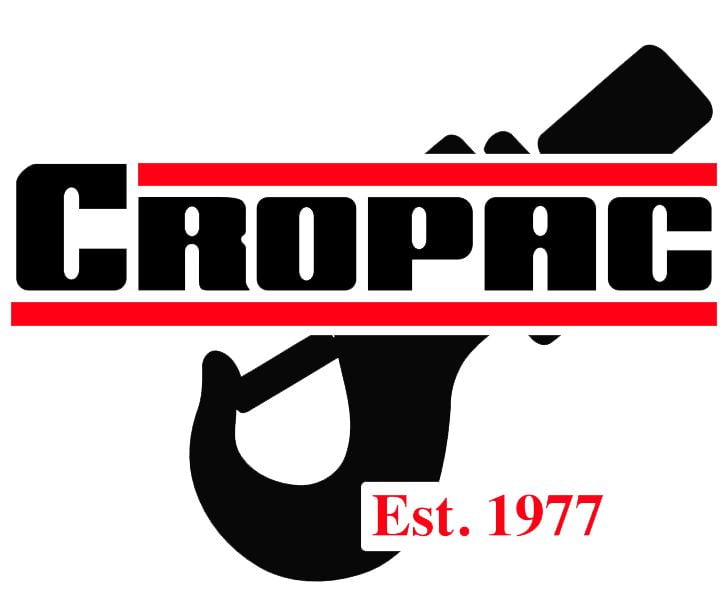 Cropac Equipment, Inc.
www.cropac.com
Contact: Liam Finkle
Phone: 905-825-6377
Fax: 905-825-5264
0 views this week
0 people have saved
Immediate Delivery in stock at Manitex Georgetown Texas
5 Section telescopic boom 30'9" – 124'

2 Piece 30'6" – 55' telescopic jib

8,350 lbs. counterweight option

7 ton hook and ball

30 ton three sheave quick reeve block

Front stabilizer assembly

Deluxe operators cab with 20 degree tilt

Pilot Controls, diesel heater,

Heated fully adjustable seat

Air conditioning in the upper cab 

Engine Monitoring System - Display in upper cab, Cab Stereo

Full LMI with all function visual and audible alerts with cutouts

Hard Wired Anti-Two Block w/ Lockout

Engine Start/Stop, Electronic Throttle

Free Swing, Oil Cooler

Headache Ball

380' 5/8" rotation resistant wire rope

Continuous rotation

Out and down outriggers, 22' spread, with intermediate and straight down

Two ladders for easy access to bed

Audible outrigger motion alarm

3 section vane type hydraulic pump

Signal horn, Air throttle

Cab weather band radio system
Mounted on a new 2023 Kenworth T880 Single Tridem Ultrashift
Cummins X15 500 HP engine

Eaton FO18E318B-MXP Ultrashift Plus Transmission

20,000 Lbs. front Axle

69,000 lbs. tridem rear axle - air ride suspension

Rear axle ratio 4.30

120 gallon tank
Year: 2023
Boom: 124'
Capacity: 40.00
Jib: 55'
Condition: New
Serial #: 310705
Location: Georgetown Texas USA
View the manufacturer specifications here: Manitex 40124 SHL Specs