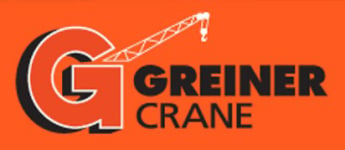 Greiner Industries, Inc.
Ben Daugherty - Crane Divison Manager
717-653-8111
Alt Phone: 717-676-3359
Fax: 717-653-1896
1650 Steel Way, Mount Joy, PA 17552, USA
Seller's most-viewed cranes
Greiner Industries, Inc.
Greiner makes it easy to rent the correct hydraulic all-terrain or truck crane and operators to accomplish any lift, anytime, anywhere. With locations in Mount Joy, PA and Hanover, PA — and a more than 30-year history in the mobile crane rental service business — Greiner Crane has been providing hoisting & rigging solutions to complex lifting and transportation challenges faced by heavy industry. From pre-cast concrete, bridge beams and structural steel to electrical transformers, modular homes, cell towers and cell buildings.
Frank Greiner bought his first crane in 1978. The 15-ton Galion hydraulic crane was used to support his millwrighting capabilities. Over the years, more cranes and expert people were added, and Greiner Crane grew to beyond just lifting services for its owner. Along the way Frank Greiner purchased two smaller crane operations: Steffy Crane in Ephrata, PA and Cranewerks in Hanover, PA.