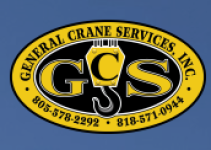 General Crane Services, Inc.
Aurel Qose
805-578-2292
Alt Phone: 818-571-0944
Simi Valley California United States
General Crane Services, Inc.
Located in beautiful Southern California GCS has set the standard for equipment transportation for the last 10 years. We are able to handle the smallest of jobs from Spas, Jacuzzis, Water Tanks etc., to Heavy Industrial Equipment. With over 40 years of specialized crane and heavy lifting experience by our personnel, we have been a part of landmark construction projects throughout Southern California.