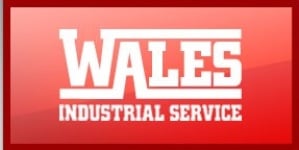 Wales Industrial Service, Inc.
Greg Schroeder - President
254-772-3310
Waco, TX, USA
Wales Industrial Service, Inc.
Wales Industrial has the right technicians and equipment for any job. Our truck cranes feature quick set-up, long reach, high capacity booms and are rated at 30, 40, and 75 ton capacities. If a job calls for an even greater capacity, Wales has the resources to get the right equipment for the job. In addition to our cranes, Wales Industrial also employs a Riggers 50 ton boom truck. This truck collapses down to a mere 9' 9", making is easy to fit inside any plant. Its detachable forks and 24' 8" lift height make it an impressive tool in confined quarters and low clearance areas. Wales Industrial has a wide variety of equipment to compliment our cranes and boom trucks. However, in the event that a job calls for other equipment, we can and will get whatever is required. No job is too large, too small, or too tough.