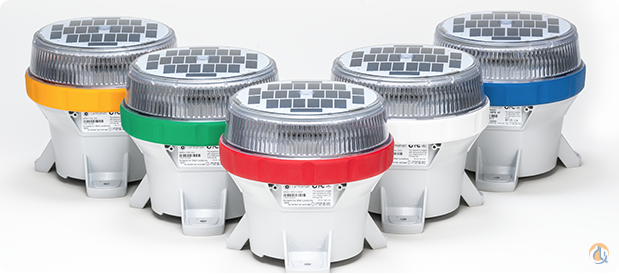 Equipment Specifications:
Year:
2015
Condition:
New
Unit #:
OL4
Serial #:
Verify
Hours:
Inquire
Location:
Canada
---
Seller Info:

Carmanah
Stewart Erwin - Sales Representative
P: 1.877.722.8877 x8303
Alt: 250.412-8303
Address: 250 Bay Street, Victoria, BC V9A 3K5, Canada
---
The Carmanah OL4 is an ideal & cost effective obstruction marking solution for your tower crane.

Convenient
Completely wireless

Solar powered--batteries recharge through sunlight

Rain proof, wind proof, dust proof

Install in minutes with our magnetic mount
High Performance
High power LED light = bright and long lasting

Choice of 40 flash patterns

Rugged, industrial grade design
Long Lasting and Dependable
Energy saving mode to prolong battery life and operation

5 years battery life expectancy

3 year limited warranty
Available light colors: red, blue, green, white, yellow.
Magnetic mount sold separately.
For product specs and details, visit OL4 Solar Hazard Marker
Last Updated: 06 Jan 2017