2023 National NBT55L Boom Truck Crane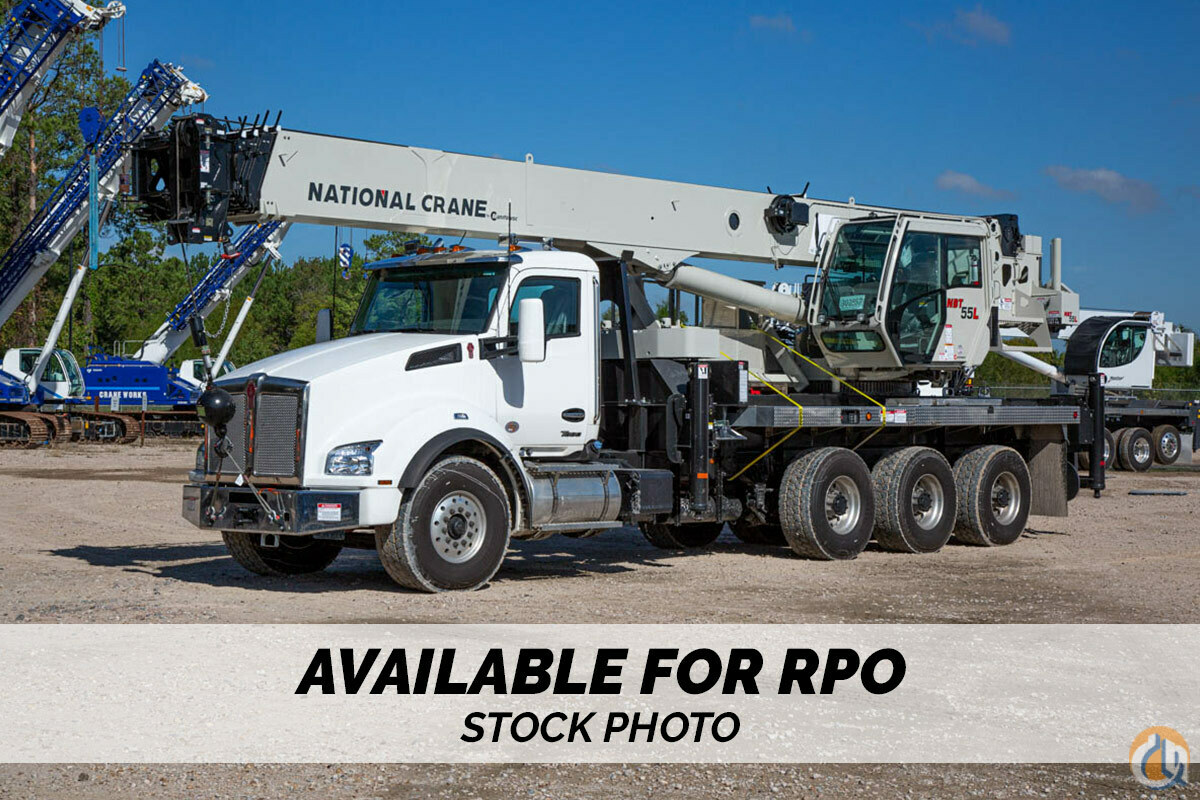 ---
CraneWorks, Inc.
Sales Dept.: 866-458-5915
Last Updated: 01 Dec 2022
---
Location: Houston, Texas, United States
Year: 2023
Capacity: 55.00
Condition: New
Unit #: BM-4459

---
Features
151 ft five-section full power boom
Hydraulically removable counterweight
Deluxe operator's cab with diesel heater with defroster, air conditioning, skylight and single-axis electronic controllers
20° hydraulic tilting operator's cab
Graphical color RCL system with integrated control system for truck and crane error code monitoring
Work Area Definition System (WADS)
---
This crane was posted by:


CraneWorks, Inc.
www.Crane-Works.com
Contact: Sales Dept.
Phone: 866-458-5915
Fax: 713-491-9359
0 views this week
0 people have saved
Features
151 ft five-section full power boom
Hydraulically removable counterweight
Deluxe operator's cab with diesel heater with defroster, air conditioning, skylight and single-axis electronic controllers
20° hydraulic tilting operator's cab
Graphical color RCL system with integrated control system for truck and crane error code monitoring
Work Area Definition System (WADS)
Year: 2023
Capacity: 55.00
Condition: New
Unit #: BM-4459
Location: Houston Texas USA