2019 Manitex 26101 C Boom Truck Crane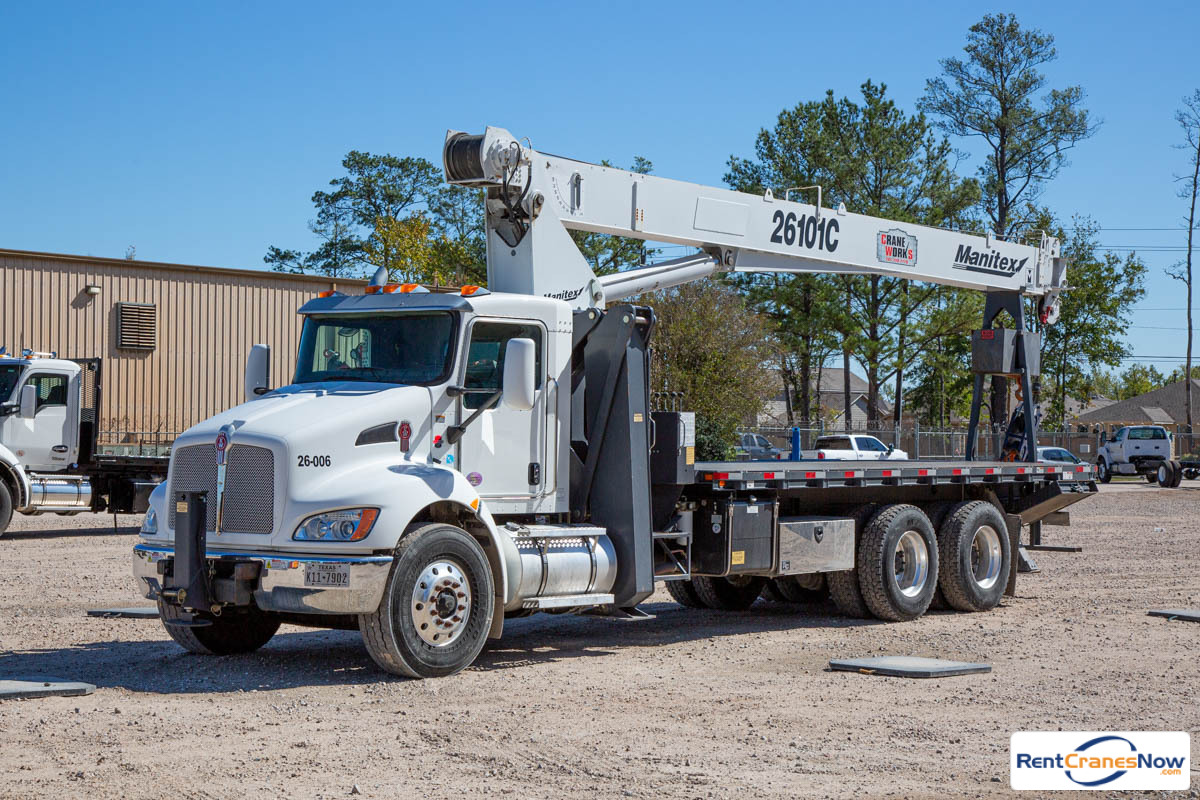 ---
CraneWorks, Inc.
Sales Dept.: 866-458-5915
Last Updated: 30 Jan 2023
---
Location: Haslet, Texas, United States
Year: 2019
Capacity: 26.00
Boom/Jib: 101
Hours: 1070
Condition: Very Good
Serial #: 273487
Unit #: 26-006

---
Features
26 ton (23 mton) capacity
4-section,101'(30,8 m) proportional boom
112'2"(34,2 m)maximum main boom tip height
141'4"(43,1 m)maximum tip height
1-section jib
2-speed planetary hoist with grooved drum and negative draft flange
Load moment indicator with digital display and overload shutdown Removable boom rest
21'6" (6,6 m) A-frame outriggers
System pressure gauge
Rugged, weatherproof, automotive style electrical system
Manitex UPTime Comprehensive Support
---
This crane was posted by:


CraneWorks, Inc.
www.Crane-Works.com
Contact: Sales Dept.
Phone: 866-458-5915
Fax: 713-491-9359
0 views this week
0 people have saved
Features
26 ton (23 mton) capacity
4-section,101'(30,8 m) proportional boom
112'2"(34,2 m)maximum main boom tip height
141'4"(43,1 m)maximum tip height
1-section jib
2-speed planetary hoist with grooved drum and negative draft flange
Load moment indicator with digital display and overload shutdown Removable boom rest
21'6" (6,6 m) A-frame outriggers
System pressure gauge
Rugged, weatherproof, automotive style electrical system
Manitex UPTime Comprehensive Support
Year: 2019
Boom: 101'
Capacity: 26.00
Condition: Very Good
Hours: 1070
Unit #: 26-006
Serial #: 273487
Location: Haslet Texas USA