Crane for Rent in Altoona Pennsylvania...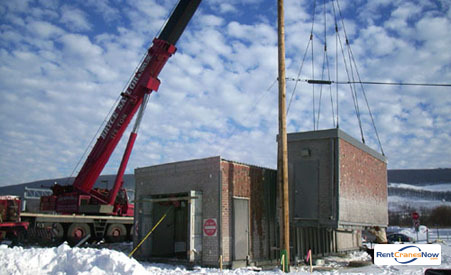 Last Updated: 29 Jan 2014
Year: Inquire
Capacity: 175.00
Boom/Jib: Confirm Length
Location: Pennsylvania, United States
Hours: Verify
Condition: Very Good
Serial #: Verify
Unit #: Verify
Email Seller
Save to Favorites
Print

FOR RENT
With experienced operators and riggers, they can take your particular lifting or rigging need and provide a solution for you.

Bryce Saylor & Sons comes to the table with over 40 years of experience in crane operation. They have executed some of the most complicated lifts and succeeded.
Phone: 814-942-2288
Fax: 814-942-4940

Address: 4235 6th Ave, Altoona, PA 16602, United States