Crane for Rent in Corpus Christi Texas...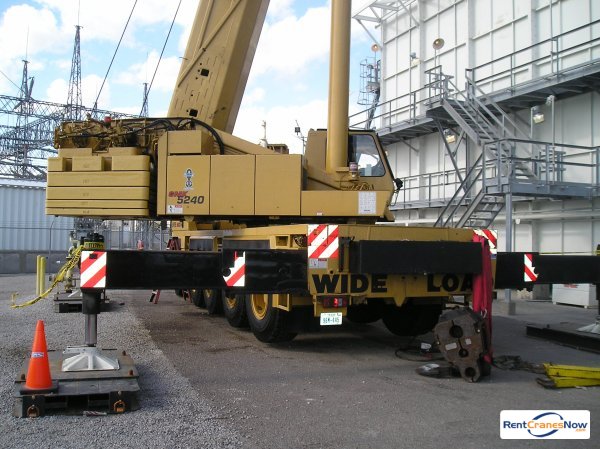 Last Updated: 03 Aug 2014
Year: Inquire
Capacity: 240.00
Boom/Jib: Confirm Length
Location: Texas, United States
Hours: Verify
Condition: Very Good
Serial #: Verify
Unit #: Verify
Email Seller
Save to Favorites
Print

FOR RENT
For crane availability and scheduling please contact Jared Alexander or Nick Riedesel. Their contact phone and email are listed below. To help identify the proper crane for the job please have the load weight and radius available. We look forward to servicing your crane and transportation needs.
Operations Manager

Jared Alexander
jalexander@gccrane.com
Cell: (361) 813-8725
Rigging Superintendent

Nick Riedesel
nriedesel@gccrane.com
Cell: (361) 290-8673
Phone: 361-299-2443
Alt Phone: 361-877-5033
Fax: 361-299-2450

Address: 5961 Highway 44, Corpus Christi, TX 78406, United States